Welcome To Our Website
Our prayer is that you would be blessed and strengthened by the power of Jesus Christ and that you will live a life of abundance in fellowship, joy and liberty. Mount Zion Missionary Baptist Church is a fellowship of believers coming together to declare the glory of the Lord and celebrate Jesus as King. We study the Word, practice what we learn and in the process grow together. We invite you to come "Watch the Text"
with our Pastor, Dr. Jefferson N. McDowell and the Mount Zion church family. We are located at 1448 Cain Road on Highway 252 in Laurens, South Carolina. Sunday School begins at 9:00 AM followed by Morning Worship at 10:15 AM. May God richly bless you !
For any delay or closure of church services due to inclement weather please watch/listen to: WYFF News Channel 4; WSPA News Channel 7; or 860 WLBG-AM Radio.
CONGRATULATIONS!
RETIREMENT DINNER
Sunday, September 10 @ 1:00 PM
Deacon Wilborn Lyles
Retiring again after 53 years of teaching. Certified in all core subjects and CTE courses.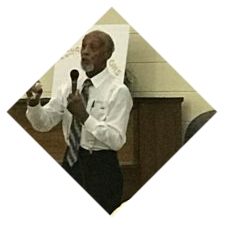 Deacon Wilborn Lyles Retirement Celebration (cont.)
The Lyles Family