ASSOCIATE MINISTERS
And He Himself gave some to be apostles, some prophets, some evangelists, and some pastors and teachers, for the equipping of the saints for the work of ministry, for the edifying of the body of Christ,… Ephesians 4: 11-12(NKV)
Our mission is to function as ambassadors for MZMBC. The Ministerial Staff works with and under the direction and training of Pastor McDowell. As associate ministers, we fulfill a wide range of duties as assigned by the pastor in addition to functioning within our gifts and other ministries. We participate in all church functions and regularly scheduled services, especially Sunday morning worship. We often fill in for the pastor by teaching or preaching if he is away for any reason.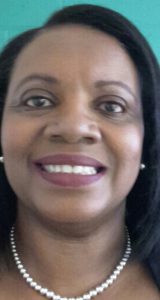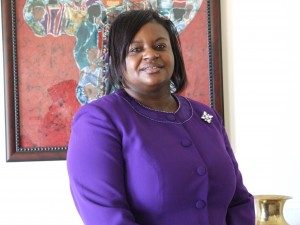 Minister Cynthia B. Dorch
Minister Dorch answered her call to God's ministry in 2004 at Fairfield Baptist Church, Lithonia, Ga. Immediately, she enrolled in Fairfield's
Minister-In-Training Program. In 2007, Minister Dorch received her license to preach the gospel from Pastor McDowell at Mount Zion Baptist
Church, Laurens, SC. Minster Dorch is a Divinity of Theology student, with
master degree credits from Gardner Webb University of NC. She has earned her B.S. degree in Social Welfare; M.A degree Rehab. Counseling from South Carolina State 1982-1984 and her MBA from Clark Atlanta University in
2000. She is presently a state government retiree. Minister Dorch is a bold preaching-teacher of the gospel and welcome all invitations to evangelize.
Her favorite scripture is 1 Corinthians 9:16
"For if I preach the gospel, I have nothing to boast of, for necessity is laid upon me; yes, woe is me if I do not preach the gospel."
Minister Harris preached her initial sermon at Mount Zion in March 2010. She too received her license to preach from Pastor McDowell. She is a graduate of Cornerstone Christian Correspondence School as well as Greenville Technical College where she received certification as Rehabilitation Technician. Minister Harris also furthered her studies with courses from the School of Religion at Morris College. She leads the Prayer Warriors and is an active member of Mount Zion. Minister Harris loves the Father, Son, and Holy Ghost and has been chosen by God to do His divine will. Her favorite scripture is Proverbs 3:5-6 "Trust in the Lord with all thine heart; and lean not unto thine own understanding. In all thy ways acknowledge him, and he shall direct thy paths."