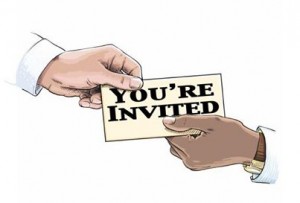 Sunday, April 16 @6:00 AM

Joint Service with Laurel Hill & White Plains Baptist Churches

Pastor McDowell will deliver morning message

At Laurel Hill Baptist Church, Waterloo, SC

Saturday, April 22, @11:00 AM

Greeters Ministry Fellowship Brunch (Spring Cleaning of The Heart & Soul)

Facilitator: Min. Rose Mary Byrd, Pleasant View Baptist Church,Gray Court, SC

Sunday, April 30, (immediately after worship service)

Come join us for A "Taste Of Zion" ( Relay For Life)

Immediately after service

For more info see any member of MZMBC Relay for Life

Donation: $8:00 for adults & children 5 -up

Saturday, May 13, 9:30 AM

Speaker : Min. Mona Cunningham, Bethlehem Baptist Church, Simpsonville, SC

Speaker: Min. Mekeshia Watson, Cedar Grove Baptist Church, Enoree, SC

Transportation available: Sis. Mable Stephens, Bro. Damon Luke or Dea. Wilborn Lyles

Presenter, Melony Bertolini, CST

Guest Speaker: Rev. Dr. Johnny Johnson, pastor White Plain Baptist Church, Laurens, SC

Bible Study & Ministry Meetings

C

orporate Prayer 1st Saturday/ month 8:00 AM

S.S.

Teachers Meeting 2nd Saturday / month 10:30 AM

Mid-Day Bible Study Every Tuesday 12:00 noon

Deacons & Trustees Ministry 1st Saturday / month 9:00 AM

Marriage Ministry 1st Tuesday/ month 6:00 PM

Ushers Ministry 2nd Wednesday /month 6:00 PM

Planning Meeting Last Tuesday/ month 7:00 PM

Condolence Ministry 1st Wednesday/month 6:00 PM

YWA Ministry 2nd Saturday/month 11:00 AM

Senior Ministry 2nd Wednesday / month 11:00 AM

Deaconess Ministry 3rd Wednesday/ month 6:00 PM

Women Missionary 2nd Saturday/ month 12:30 PM

Choir Rehearsals Thursday before Sunday 7:00 PM

Wednesday Night Bible Study 1st, 2nd, & 3rd Wednesday/month 7:00 PM

Praise & Worship 4th Wednesday/month 7:00 PM



.