First Lady Dorothy McDowell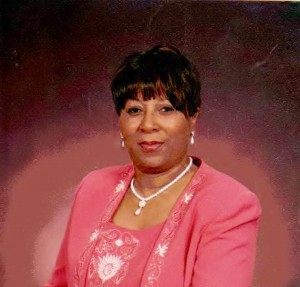 Dorothy H. McDowell is a committed woman of faith who works diligently in ministry along with her husband, Dr. Jefferson N. McDowell. First Lady McDowell is the mother of three daughters, Latrise, Lanise and Nekia. She has one son in law, Tony, three grandchildren, Jasmine, Justice, Malcolm and one great-grandson, Jax.
First Lady McDowell is the daughter of the late Alice Harper and Walter Beagle and the youngest of three children.
She is a 1972 graduate of Laurens High School. Lady McDowell attended Cecil's Business College in Greenville, SC and graduated magna cum laude from Piedmont Technical College in Greenwood, SC with an Associate degree in Public Service. She is also a 1994 graduate of the South Carolina Criminal Justice Academy.
Lady McDowell serves the Lord at Mount Zion Missionary Baptist Church as the instructor of the New Members Class. She is President of the Women's Missionary Ministry. She is also serves as a Vacation Bible School teacher and a member of the Relay for Life Team. She and Pastor McDowell are advisors to the Marriage Ministry.
She is a member of the Laurens County Ministers' Wives Association as well as the South Carolina Ministers' and Ministers' Wives Association. Lady McDowell is retired from Laurens County Department of Social Services.
Lady McDowell is a devoted servant of God. She is honored to occasionally have the opportunity to speak and teach for workshops, conferences and other events to glorify God. In July 2013, she received her certification in Christian Women's Leadership at the Sisters Touching Agreeing & Networking with Dignity (S.T.A.N.D.) Women's Conference in Dallas, Texas.
One of Lady McDowell's favorite scriptures is 1 Corinthians 10:13 that says, "There hath no temptation taken you but such as is common to man: but God is faithful, who will not suffer you to be tempted above that ye are able; but will with the temptation also make a way to escape, that ye may be able to bear it".